2 Days 1 Night: NakhonSri Thamarat
+ Pattalung + Klong-Dan traditional Village.
Brief Programs

Day 1: (Lotus & Bird Sea + Old History of Buddha Temple)

06:00 AM:
Pick Up from Hat-Yai Hotel
08:00 AM:
Discovery Lotus & Birds Sea
10:00 AM:
Rafting at Klong-Ching.
12:00 PM:
Lunch
13:00 PM:
Depart for Nakhon-Srithumarat
16:00 PM:
Arrival Nakhon Sri Thumarat, the Old History Buddhist Province of Thailand.
Visit the Grand Pagoda Temple (Mahathat Temple)
17:00 PM:
Check In at "Lotus Hotel in Nakhonsri-Thamarat.
Leaisure of Old Nakhon Srithamarat Nightlife.





Day 2: (Fresh Market of Nakhon-Srithamarat + Traditional of Local People Village)

07:00 AM:
Breakfast
08:00 AM:
Our tour guide pick up for Looking the "Fresh Market Life at Khukwang Market (The Biggest Agriculture Products Market of the South.
10:00 AM:
Back to the hotel – Refreshing
12:00 PM:
Check Out
12:30 PM:
Depart from the hotel to "Southern Local People Restaurant for Lunch"
14:00 PM:
Arrival "Klong Dan Traditional Local People Village".
Visiting the Cannel Side Village
17:00 PM:
Arrival your hotel in Hat-Yai.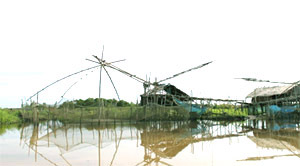 ---
Very! very important....Why Jc.Tour?
Jc.Tour had registered for Tourisme Company under the rule of Thailand Law: Both Outbound(31/00971) and Inbound(34/00235)
The right registration must be checked, and you can check for Jc.Tour at http://www.tourism.go.th
Jc.Tour is the Top Responsible and Great Service in TripAdvisor Rank.
Jc.Tour has been registering for Accident Insurance all around the world (Inbound and Outbound) This make sure that all the customer of jctour is covered by Insurance in every where of the world.